Find Out Why Austin Texas is a great city for vegans
Being a vegan in America can be challenging due to the simple fact that roughly every food Americans eat has some kind of animal product in it. Almost every city in America has vegan-friendly restaurants and grocery stores. Austin, Texas is no exception. Austin's motto is "keep Austin weird." The city has become a centralized hub for alternative lifestyle culture in recent years. There are plenty of restaurants and grocery stores in Austin that focus on providing high quality vegan foods for their customers. Here are just a few of the great places to shop and eat in Austin.
Rabbit Food Grocery
This little mom and pop shop is renowned for being centralized in Austin, Texas. While they don't operate a brick and mortar store, they have numerous pop up cart style shops set up around Austin. Their online store is also a great place to buy food from them because they deliver straight out of Austin, Texas through their website as well. Rabbit Food Grocery sells a large number of meatless products. This list includes a wide variety of meat alternatives that you won't find in the typical vegan section of a grocery store.
Oasis Gardens Organic Farm
Oasis Gardens does a very unique take on fresh fruits and vegetables. Customers can pay a small fee each month and share in the farming duties alongside the owners. Each member can pick up a bag of organic groceries once a week. Customers can also have the groceries delivered to their door if they prefer to receive them that way. Oasis Gardens Organic farm is guaranteed to have the freshest fruits and vegetables in all of Austin.
Veggie Heaven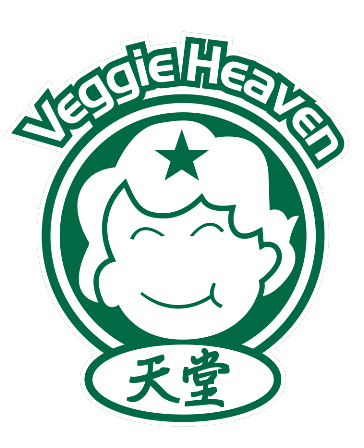 This vegan-friendly Asian restaurant is a favorite among college students in Austin. Veggie Heaven serves full vegan meals that include everything from spring rolls to quesadillas. Vegans will be happy to find that even their spring rolls and pot stickers are meatless. Tofu and soy replace most of the meat ingredients in these recipes. Veggie heaven also serves a wide variety of different bubble teas. These are unique pearl milk teas that come in many exotic flavors. Their bright colors and unique vegan ingredients make them a popular drink among Austin natives.
Counter Culture
Those looking for vegan with a comfort food touch don't have to search any further than Counter Culture. This fairly new restaurant has managed to garner a reputation as one of the finest vegan dining experiences in Austin. Guests are greeted with bright turquoise arches as they enter the restaurant. All of their vegan food is made from scratch. Their "mac and cheese" is cooked with rice elbows and steamed broccoli. It's served in a creamy vegan cashew sauce. Their mock-up of a vegan Philly cheese steak is made from seitan and topped with hot peppers and onions. They also offer a number of different vegan side dishes to select from. Their jalapeno cornbread is a favorite among the locals.
Mother's Cafe and Garden
Mother's Cafe and Garden takes a more contemporary approach to vegan food. Guests are greeted to an open dining area that has a french bistro feeling to it. Their full vegan menu offers a wide variety of soups and salads to start with. The restaurant is known for the large variety of enchiladas that it serves. Mother's Cafe and Garden's most popular dish is the artichoke enchilada. This enchilada includes artichoke hearts topped with vegan jack cheese. The chef adds mushrooms, onions and black olives. The dish is finished off with the restaurant's signature ranch sauce.
Sweet Ritual
Tourists with a sweet tooth will want to check out Sweet Ritual. This ice cream shop has a full vegan menu. Sweet Ritual's ice cream flavors include rocky road, chocolate chai, mint chip, strawberry and salted caramel. They even have their own unique take on the banana split that includes grilled banana and toasted almonds.